Christmas Eve Services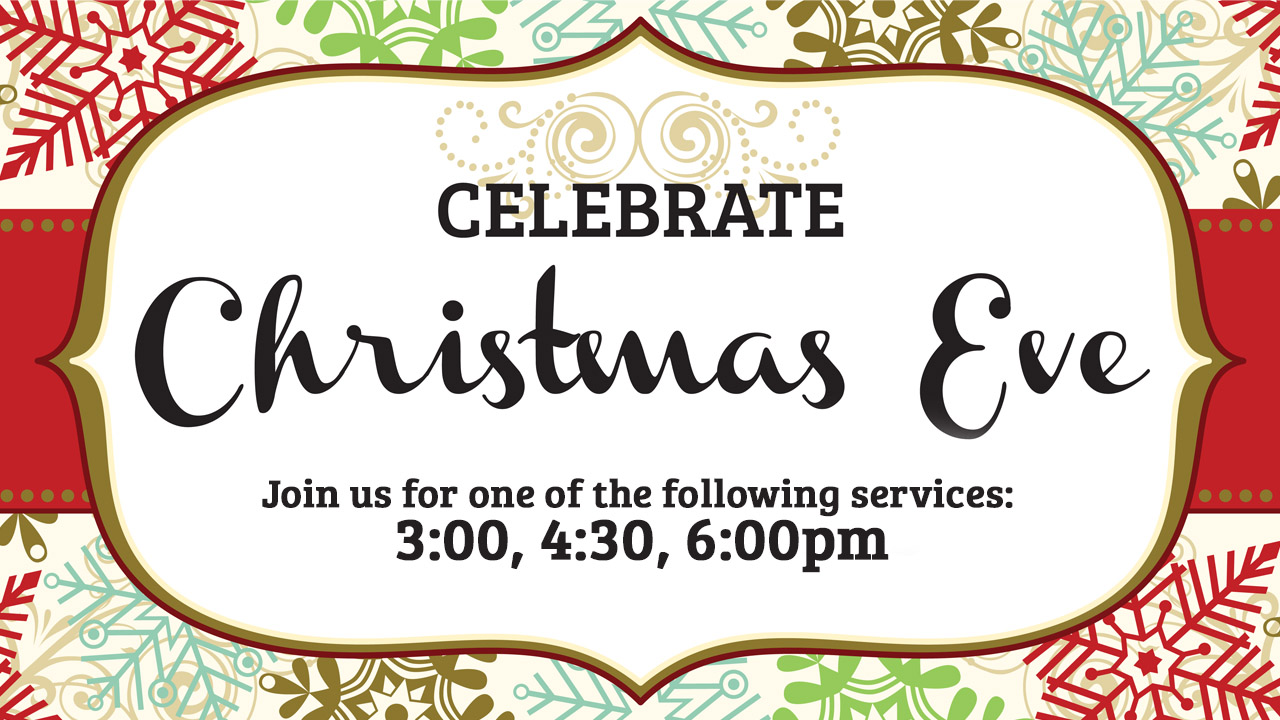 This year, we are excited to offer 3 identical services to celebrate the birth of our Savior! Come for a family-friendly time with relevant teaching and music for all ages that will inspire your Christmas traditions. No childcare will be offered but a courtesy nursery will be available where you can take your child if needed.
We hope you can join us for this joyous event!
Ticket reservations are now available through Eventbrite.com! Tickets are necessary for all services so we have enough room for everyone. Reserve yours today!